Dental bridges are used to restore missing teeth that are extracted from the socket in the jawbone. They are two of the most commonly used ceramic tooth restorations.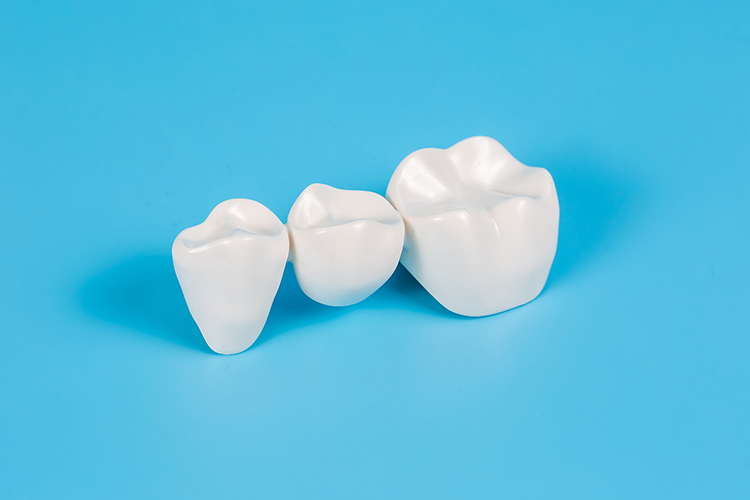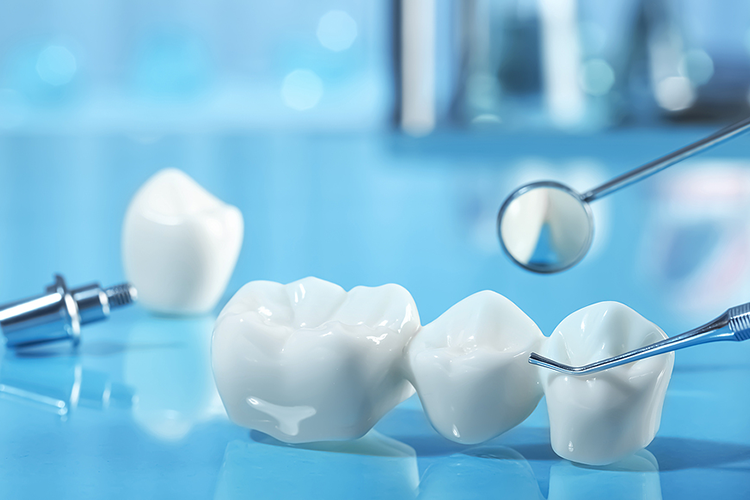 CANDIDACY AND PRE-FABRICATION
In order to get a dental bridge, we will conduct a thorough screening and check for certain factors, like external damage, cavities, the gap between teeth, etc. Depending on the dental issue, we would recommend the right treatment option.
We will begin by cleaning the teeth thoroughly. In the case of bridges, the prosthetic tooth will be coupled with crowns on either side to hold it firm and strong. Hence, the teeth adjacent to the gap will have to be prepared as they would receive the crowns.
HOW ARE BRIDGES FABRICATED?
The dentist will use a hand-held digital scanning device to create a mold of your teeth and determine the positions of the teeth clearly. The collected data will be sent over to a dental lab for the fabrication of a dental bridge using dental-grade tooth-colored ceramic material. They will be prepared in such a way that they could blend easily with the color, texture, and translucency of your natural teeth.
ADVANTAGES OF DENTAL BRIDGES
Bridges offer a simple and cost-effective solution to replace missing teeth.
The procedure to bond a dental bridge in place wouldn't require surgery. The prosthetic tooth would be placed in position and held firmly using crowns on either side.
Since they are made from tooth-colored ceramic, they wouldn't be distinguishable from the natural teeth whatsoever.
Your ideal ability to bite and chew food would be restored.
If the phonetics had been altered by a missing tooth, it would be restored to normal by the bridge.
Filling the gap in the teeth using a bridge would prevent the remaining teeth from drifting from their positions. This prevents the onset of malocclusion and a change in the facial shape.
WHY CHOOSE KEN CARYL DENTISTRY?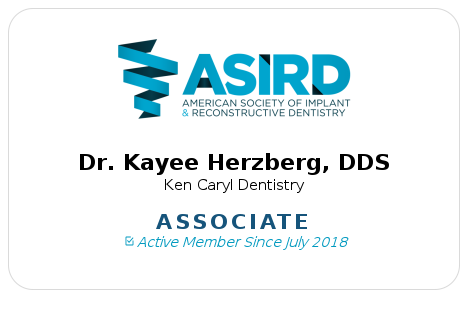 Dr. Herzberg, Littleton Dentist, is a member of the American Society of Implant & Reconstructive Dentistry (ASIRD). ASIRD is committed to improving the quality of care for dental implant patients by elevating the standards of surgical and restorative dental education and practice. Not every dentist routinely restores and maintains dental implants. By using an ASIRD team, rest assured that your dentist routinely restores and maintains dental implants. Learn more about ASIRD
Need a Dental Bridge Placement? Schedule a consultation with our dentist in Littleton at Ken Caryl Dentistry.