Having a beautiful set of straight teeth is essential to having a smile that can make you appear younger and healthier. You can feel more confident and able to put your best foot forward when greeting people. This glowing and perfect smile can be had with a smile makeover through dental veneers. 
What Are Dental Veneers?
A veneer is a thin piece of porcelain that is bonded to the front surface of the teeth. The sole purpose of veneers is to restore the natural appearance of a tooth and hide its imperfections. 
Similar to dentures, veneers are customized restorations for your teeth. Veneers are attached directly to your teeth's enamel during a simple procedure. They are made of tooth-colored materials and are designed to match the shade of the existing teeth.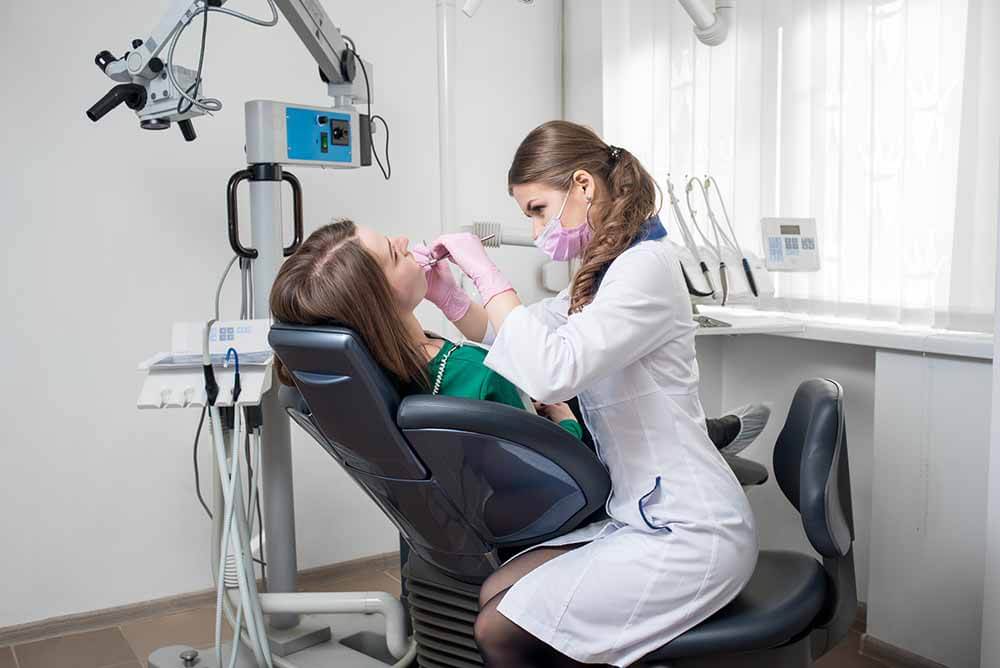 How Can the Veneers Be Beneficial?
Dental veneers are an excellent solution for a wide range of dental problems. Here are some of the benefits of having veneers placed:
Veneers give the appearance of perfectly aligned teeth without braces.
They are super slim and can be easily fitted over existing teeth.
There is very little of the tooth's enamel removed.
In just two dental visits, the procedure can be accomplished.
They closely resemble the remaining teeth in the mouth.
The placement of veneers is a relatively painless procedure.
They can last for a long time provided they are cared for properly.
How Are the Veneers Placed?
The veneers are attached in a straightforward process that requires one or two dental visits. Local anesthesia isn't usually administered when placing veneers. 
The dentist will clean the tooth that is receiving the veneer to determine the correct shade. Then, a thin layer of enamel is removed to make space for the veneer. Once the tooth is reshaped, its impression is taken for the fabrication of the veneer and sent to a dental lab. In the meantime, a temporary veneer can be placed till you wait for the permanent veneer.
A second session is required for the final fitting of the veneer. The permanent dental veneer is scraped, rinsed, blow-dried, and secured to the tooth with dental cement. It is then hardened by using laser lights for around one minute, and then the edges are polished. 
How Should You Care For Your Veneers?
After getting fitted with the veneers, you must take good care of your teeth to extend your veneers' lifespan. Brush your teeth twice per day, floss after every meal, and visit your dentist at least twice per year, just as you would with regular teeth. Use gentle fluoride toothpaste, and try to cut down on coffee and tobacco consumption.
Call us at Phone number: (303) 9735280 or schedule an online appointment. "Email us at: [email protected] to know more about Veneers.