How Fractured and Cracked Teeth Can Affect You and How to Fix Them
Posted by Ken Caryl Dentistry on Aug 12 2020, 02:16 AM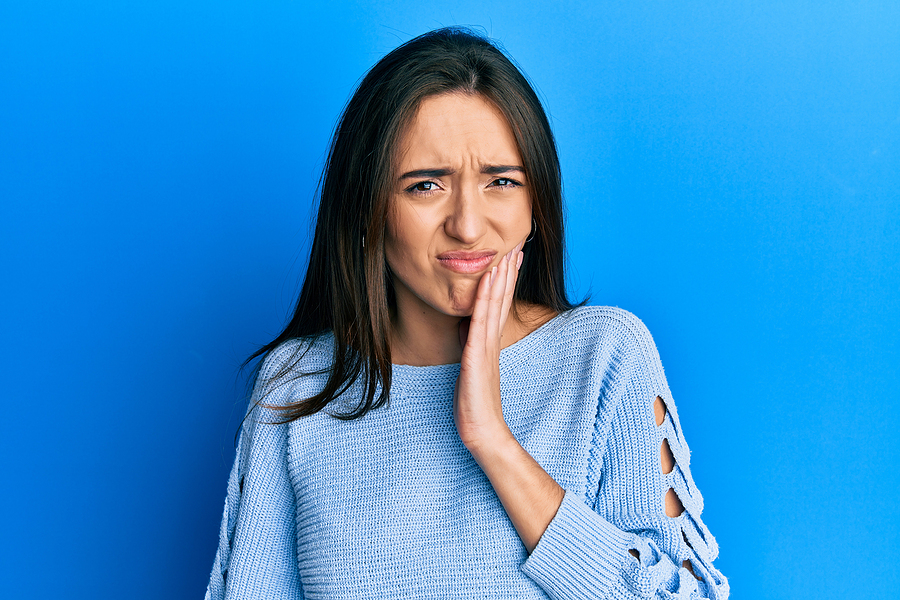 Your teeth can fracture or crack for many reasons. Either because you suffered an injury, because you chewed or bit into your food too hard, or because of your teeth grinding habit. 
Whatever the reasons for fractured or cracked teeth are, you need to visit a qualified dentist at the earliest to prevent further pain and discomfort.
At Ken Caryl Dentistry in Littleton, Colorado, Dr. Greg Herzberg, DDS, and Dr. Kayee Ho Herzberg offer various general and specialized dental procedures to care for your oral health, including treatments for cracked or fractured teeth.
In this blog, we look at how fractured or cracked teeth can impact you and how to treat them. 
What Happens When You Have a Fractured or Cracked Tooth
You are likely to experience a host of symptoms when you have fractured or cracked teeth. Get in touch with Drs. Herzberg if you notice experience any of these symptoms:
Tooth sensitivity to cold, hot, or sweet drinks and foods
Tooth pain that comes and goes
Pain when you chew or bite, especially when you release the bite
Swelling of the gums around the affected tooth
Fever
Bad breath
Tender glands in the neck
How to Treat Fractured or Cracked Teeth
There are four different treatments for fractured or cracked teeth we offer at Ken Caryl Dentistry:
A crown is a dental prosthetic made of metal, porcelain, or ceramic. It fits over a broken tooth like a cap to restore your oral structure and functionality. To fit the crown, Dr. Herzberg will shave off part of your tooth enamel across. To complete the procedure, you will need two dental visits.
In a bonding procedure, Dr. Herzberg uses a plastic resin to cover the crack in the tooth. Bonding helps restore tooth aesthetics and functionality.
A root canal is necessary when the tooth damage extends deep into the pulp. Dr. Herzberg will remove the damaged pulp to prevent further pain and maintain the structural integrity of the tooth.
Extraction is the last resort and only comes into the picture when the teeth and the tissues inside are damaged beyond repair. When this happens, Dr. Herzberg may recommend you get a dental implant to restore your original look.
Cracked teeth cause a lot of pain and even lead to infections if you don't receive prompt treatment. So, schedule a consultation with Dr. Greg Herzberg, DDS, or Dr. Kayee Ho Herzberg at Ken Caryl Dentistry at the earliest. Call (303) 973-5280 or visit our office at The Courtyards at Deer Creek 7631 Shaffer Pkwy Suite B, Littleton, CO 80127 for assistance.