How Does Kombucha Affect Your Teeth?
Posted by Ken Caryl Dentistry on Mar 11 2018, 12:07 AM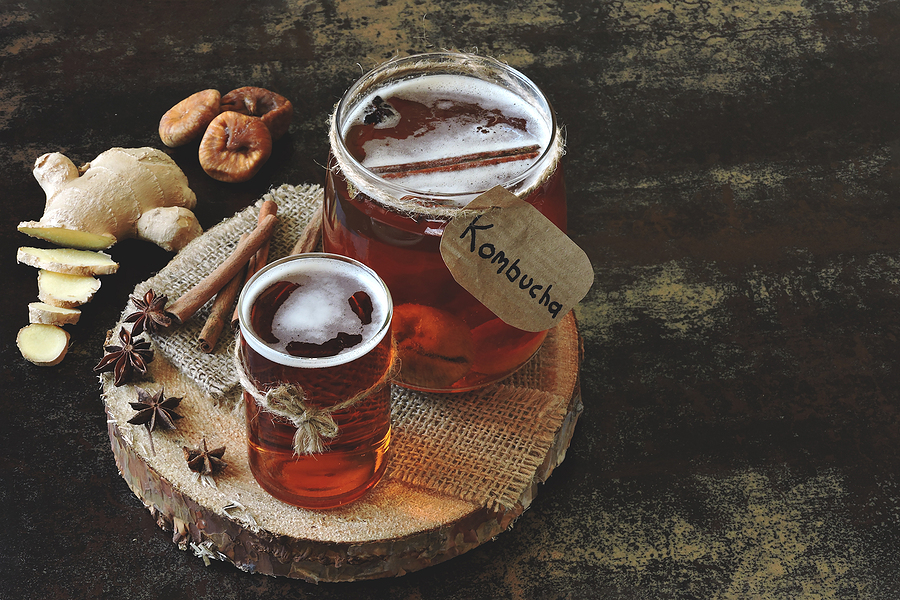 Kombucha is a sweet tea beverage that is made by fermenting tea and sugar together. It has been enjoyed for centuries and has recently gained popularity in the United States. Kombucha contains several health benefits.
You may have heard of kombucha, a type of fermented tea that's become very popular in recent years. People drink it for its supposed health benefits and flavor. However, if you're concerned about your teeth's appearance, you may want to think twice before giving this beverage a try. 
First, it's important to understand how the beverage is made. When tea leaves are left to sit for a few days, a process called fermentation begins. Bacteria get into the tea and change its makeup, turning the drink into a fizzy probiotic drink known as kombucha.
Although many people like drinking the resulting beverage because of its flavor and purported health benefits, it can actually harm your teeth. Here's what you need to know. Firstly, the beverage contains acids that can erode tooth enamel and the layers beneath them. This can lead to cavities and tooth decay. Secondly, the sugar content can cause bacteria to stick to your teeth, leading to even more problems down the line. The acidic and sugar content of the drink can also be harmful to your general dental health.
The Risks of Drinking Kombucha
Although kombucha does have some health benefits, it's important not to take too much of this drink because it can cause tooth erosion. Specifically, the acids in the tea can deteriorate your enamel when consumed frequently and in excess amounts. This weakens the teeth and can lead to cavities and sensitivity issues. It can also affect the color of your teeth and make them appear more yellow or brown in color.
If your dentist recommends drinking less of the tea due to common side effects, it's best to heed their advice and drink it in moderation. You may notice some wear and tear on your teeth from overconsumption. If you begin to experience problems like dry mouth, bleeding gums, pain while chewing, or sensitivity to hot or cold liquids, then it's a good idea to see your dentist for an evaluation and repair.
Ken Caryl Dentistry offers the best dental services to maintain your healthy smile. For more details, call us at (303) 973-5280 or visit The Courtyards at Deer Creek 7631 Shaffer Pkwy Suite B, Littleton, CO 80127.