How dental crowns can give you a smile transformation
Posted by KEN CARYL DENTISTRY on Dec 9 2020, 11:14 PM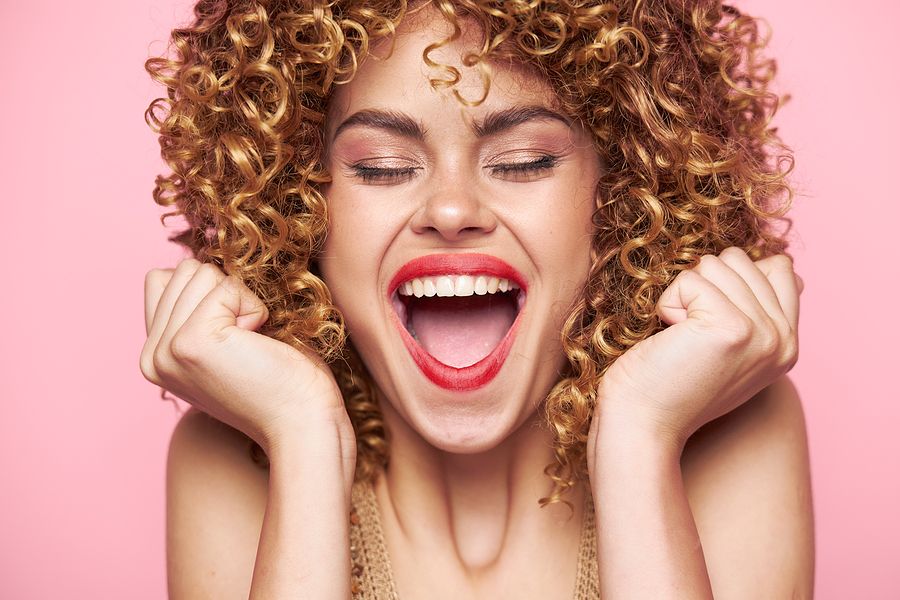 Dental crowns are tooth-shaped caps that are placed over a tooth to restore its shape and size, strength, appearance, and alignment. Dental crowns may also be used to cover a dental implant, a discolored tooth, or a cracked tooth. Dental crowns can be made from materials such as porcelain, ceramic, gold alloy, and other metals. Before a crown is made, your dentist will need to prepare the tooth for the crown by removing its enamel and any decayed or damaged tissue. The crown is cemented over the tooth to provide strength and stability. Once in place, you will be able to eat and speak normally with your restored smile.
Our dentist may recommend the placement of a dental crown if your tooth has suffered damage from decay, injury, or a large cavity and cannot be repaired with a filling or other treatment. In these cases, a dental crown can be placed to restore your tooth's shape and structure as well as its appearance. Other reasons for getting a dental crown include the following:
Improving the alignment and appearance of misshapen teeth
Covering a dental implant or metal post
Protecting a weak or fractured tooth from further damage
Restoring a broken or chipped tooth
Covering a tooth after a root canal procedure
Replacing an existing crown that has become loose or broken
Once your dental crown has been placed, it can last for many years with good oral hygiene and regular checkups at our dental office in Littleton, CO. Be sure to brush and floss your crown properly to remove plaque and food particles. We also recommend avoiding habits such as chewing ice and hard candy, which could damage your restoration. We look forward to helping you restore your healthy smile with dental crowns and other treatments. 
How Are Dental Crowns Made?
Dental crowns are custom-crafted by skilled technicians in a specialty lab. A tooth-shaped shell is prepared, and an impression is taken of your mouth. That impression is used to specially craft your dental crown so that it will perfectly fit over your tooth. The dental crown is then attached to your tooth using dental cement that seals it in place. The result is an attractive, natural-looking smile! Talk to your dentist today about ways you can transform your smile with dental crowns.
What Are the Benefits of Dental Crowns?
Dental crowns can repair damaged, discolored, or misshapen teeth. They can also restore a tooth after a root canal. Crowns are highly durable and can last many years with proper care. They can also provide support for the overall health of your smile. Here are some of the benefits you can expect from a dental crown.
You can restore your smile to its natural size, shape, and color.
You can protect your existing tooth structure from further damage.
The crown will cover the visible portion of your tooth and give it a natural appearance.
You will be able to eat and speak normally once the crown is placed.
A properly placed crown prevents cavities and protects the tooth's root.
A well-fitting crown will not move out of place or cause discomfort at the gum line.
Ken Caryl Dentistry offers the best dental services to maintain your healthy smile. For more details, call us at (303) 973-5280 or visit The Courtyards at Deer Creek 7631 Shaffer Pkwy Suite B, Littleton, CO 80127.