Everything You Need to Know About All-on-4 Restorations
Posted by Ken Caryl Dentistry on Jul 9 2020, 11:16 AM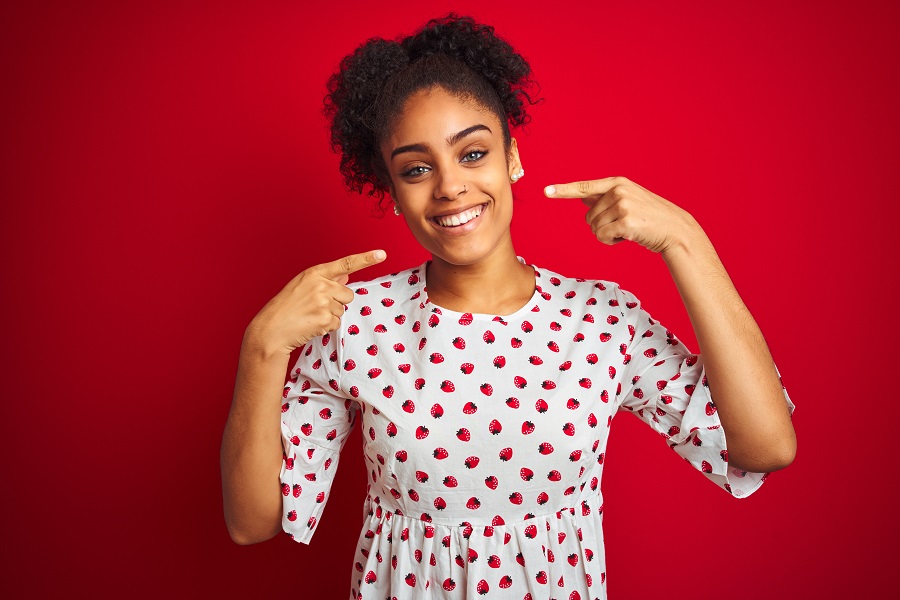 Losing your natural teeth and having to replace them can be very distressing, especially when it's not one or two teeth but more. In such cases, prosthetic dentures used to be the most common course of treatment. 
However, thanks to advancements in dentistry, a more stable, strong, and convenient option is now replacing traditional dentures - the All-on-4 implants.
What Are All-on-4 Implants?
All-on-4 implants are a new dental implant solution that uses only 4 implant studs placed in specific positions to replace an entire set of teeth on the upper or lower jaw. Custom-fabricated teeth-like prostheses are placed on these implants and bonded permanently using dental adhesives to give you long-lasting restorations that are both functional and aesthetically pleasing.
All-on-4 implants are much more convenient than traditional dental implants used for replacing single teeth with the help of a ceramic crown. 
What Are the Advantages of All-on-4 Implants?
The prosthetic teeth are held in position with the help of implants, making them more stable than dentures. 
All-on-4 implants can restore oral aesthetics and functionality faster. 
The entire procedure of removing the unwanted teeth, scanning the teeth, making customized prostheses, placing implants in the jawbone, and attaching the prosthetic teeth to them can be completed in a single visit to our dental practice.
The prostheses can be personalized in terms of color, texture, contour, and fitting to make them look just like your natural teeth.
All-on-4 implants are very durable, provided that you protect them by avoiding any damaging activities like opening bottle caps or tearing open plastic bags with your teeth.
All-on-4 implants are also suitable for patients who do not have a healthy jawbone volume. 
How Is the Procedure Carried Out?
All-on-4 is an extremely efficient procedure that can give you a completely transformed smile in a very short time. 
During your initial diagnosis, one of our dentists will determine your candidacy for the restorations, discuss the treatment with you, and plan the procedure. If you have any teeth that have to be removed, we will extract them after administering local anesthesia. 
Highly precise scans and x-rays of the mouth will be taken to serve as a reference for fabricating the prosthetic teeth.
During the implantation surgery, your dentist will surgically place the 4 implants in the jawbone and secure them using dental cement. Once they are inserted, the dentist will place the ceramic teeth and check that they are a suitable fit. 
If any changes are required, we will make them, and then bond the restorations to the implants permanently. The entire process can be completed in a single visit to our office.
If you require a dental restoration and want to know more about the advantages of All-on-4 implants, contact Ken Caryl Dentistry at (303) 9735280, schedule an online consultation, or visit us at The Courtyards at Deer Creek 7631 Shaffer Pkwy Suite B, Littleton, CO 80127.