Dental Health Tips for the Covid Era
Posted by Ken Caryl Dentistry on Oct 27 2020, 01:41 AM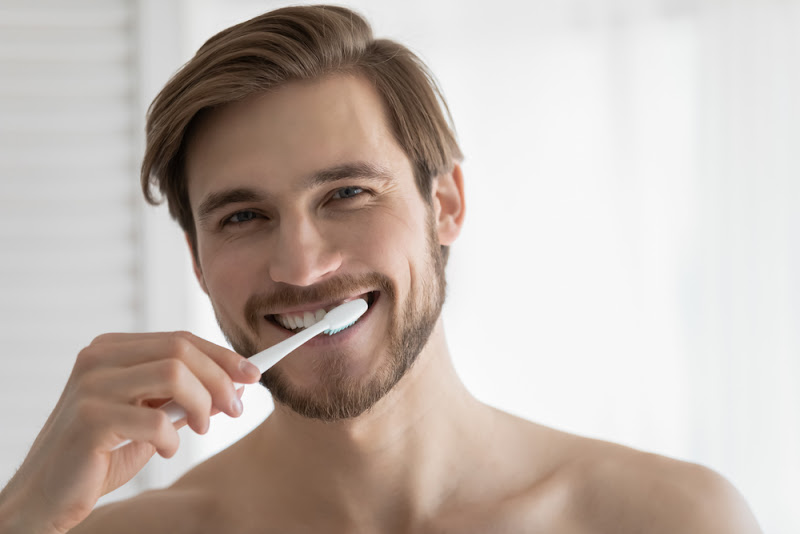 The 2020 pandemic has us all cooped up at home so that we do not expose ourselves to the dreadful Covid-19 virus. Since the month of March, we have all been taking every possible precaution to steer clear from any possibility of contracting the virus. The same applies to dental offices as well. 
Even if you are home, it is crucial to maintain optimum oral hygiene now more than ever.
Tips to Good General and Oral Health
Today, we stand at a point where maintaining our health - general and oral - is very important. So, try to follow the tips given below so that you do not develop any kind of infection or inflammation that could require you to visit the dentist in littleton during this time:
Clean Your Toothbrush: Germs, especially viruses and bacteria, can attach themselves to the soft bristles or plastic parts of the toothbrush. Thus, it is necessary to clean your brush every once in a while using mouth wash and a good rinse using tap water. Make it a habit to maintain a clean toothbrush, always.
Drink Water: Drinking water has a lot of benefits. Staying hydrated keeps our skin and body healthy. Additionally, drinking water after and between meals washes off bacteria trapped between teeth.
Avoid Food with Sugar and Starch: Reduce consumption of foods that contain excess sugar and starch. Any sugar or starch remnants in the mouth will act with saliva and bacteria to produce what is called plaque. This can dissolve the tooth enamel and cause cavities - a painful condition that needs a dentist's consultation. So, it is best to stay away from such foods instead.
Brush and Floss Your Teeth Twice a Day: Whether it is before, during, or after the Covid era, the one dental hygiene rule you must follow is to brush and floss your teeth twice a day without fail, especially at night, no matter how busy or sleepy you are.
Rinse Your Mouth with an Alcohol-Free Mouthwash: After you are done brushing and flossing, rinse your mouth with a mouth wash. It is recommended to use an alcohol-free mouth wash because alcohol, or any anti-bacterial agent for that matter, can have a negative impact on immunity. Thus, choose an alcohol-free mouth wash and rinse your mouth twice a day.
In case of a dental emergency wherein there is uncontrollable pain, bleeding, infection, swelling, or difficulty in breathing, make sure you call up your nearby dentist or us and explain the situation. We advise you not to get panic, as you are always safe in our hands. Our experienced team at Ken Caryl Dentistry is ready to give you the best dental care you deserve. 
If you have any questions, feel free to call us at (303) 973-5280.