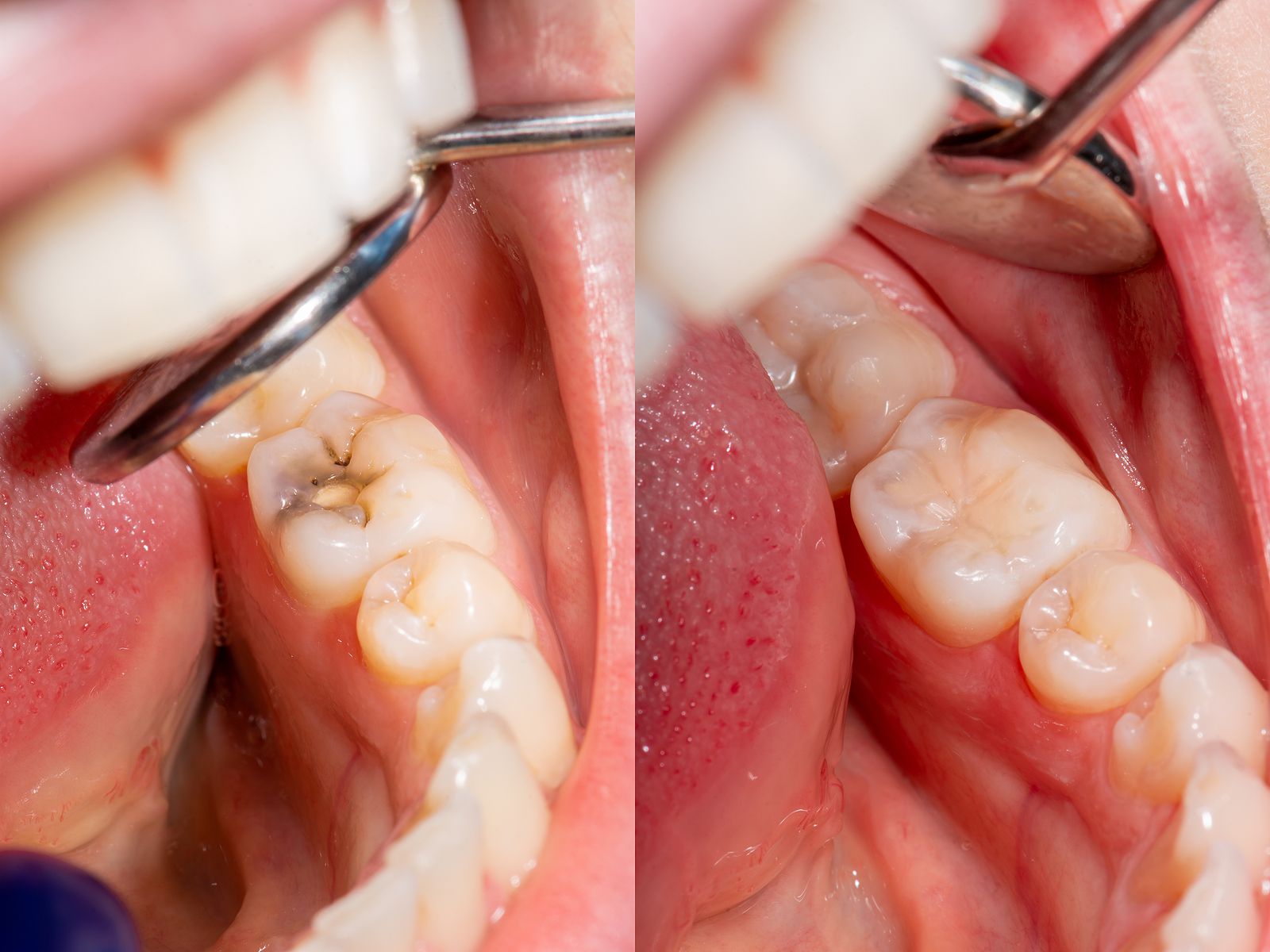 Want to get your damaged teeth restored?
Dental bonding is the best option to restore your beautiful smile. Ken Caryl Dentistry offers the best composite fillings and bonding services so you can wear your best smile every time.  
What are Composite Fillings & Bonding?
Composite fillings are an alternative to the age-old silver and gold fillings for repairing decayed teeth. These are natural tooth-colored restoration materials made of resin with a high adhesive property. Tooth bonding is the cosmetic procedure that involves the removal of the decayed tooth layer and application of the composite filling. These composite fillings are bonded to the damaged tooth by using a high intensity curing light.
Who can get Composite Fillings & Bonding?
Composite filling and bonding are some of the effective ways to resolve oral esthetic issues. Such as:
Gap between teeth
Chipped tooth
Minor cavities
Crooked teeth
Uneven teeth
Benefits of Composite Fillings & Bonding 
It helps you to:
Repair tooth decay
Enhance the tooth color
Make your teeth look even and toned
Fill in the gaps between teeth
Looking for Composite Filling and Bonding? Schedule a consultation with Ken Caryl Dentistry.